Music Biz Member Republic Records Promotes Chris Blackwell To EVP of A&R And Content Strategy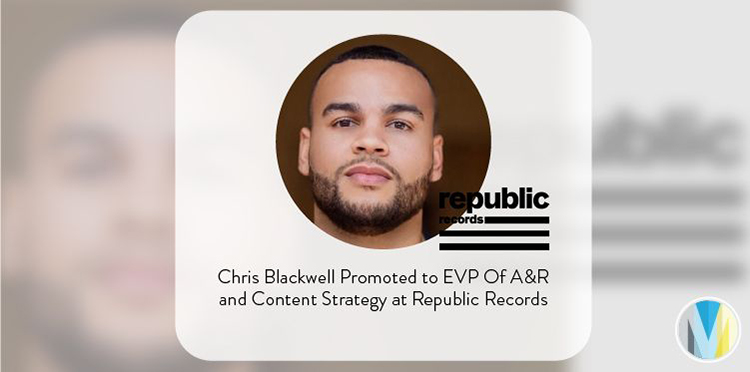 Republic Records has promoted Chris Blackwell as the company's new EVP of A&R and Content Strategy. Based at the Los Angeles office, Blackwell will continue to lead the creation and development of content for all of Republic's roster. Since joining the company, Blackwell has worked in collaboration with artists such as KA$HDAMI, Lil Wayne and BENEE.
"More than ever, artists are multi-hyphenates, content creators, and brand builders," says Blackwell. "I'm honored to be their liaison when it comes to creative projects. My goal is to continue improving this ecosystem for the next generation of diverse artists, executives, and employees."
Click here to read more from Music Business Worldwide.