Music Biz Member Republic Records Launches Kids & Family Division With Bree Bowles To Lead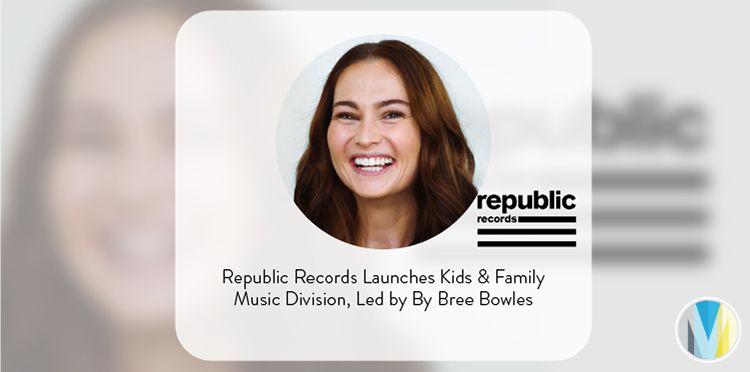 Republic Records has launched its own Kids & Family division that will be led by the company's VP of Marketing & Strategy, Bree Bowles. Prior to joining the company, Bowles was the previous Head of Marketing & Operations at Dayglo Presents, and has worked with national family brands such as Disney and Nickelodeon.
"Our mission is simple: produce world-class music that can be enjoyed by both kids and their parents, creating invaluable moments to connect in what is a distracted world," said Bowles. "Our team is excited, our artists are excited, and we hope the little fans will love the new music as much as we do. Kids are the future, which means kids are also the future of music."
Click here to read more from Music Business Worldwide.