Music Biz Member Qobuz launches "Gimme Shelter," Supports Creatives by Waiving Downloads Store Commissions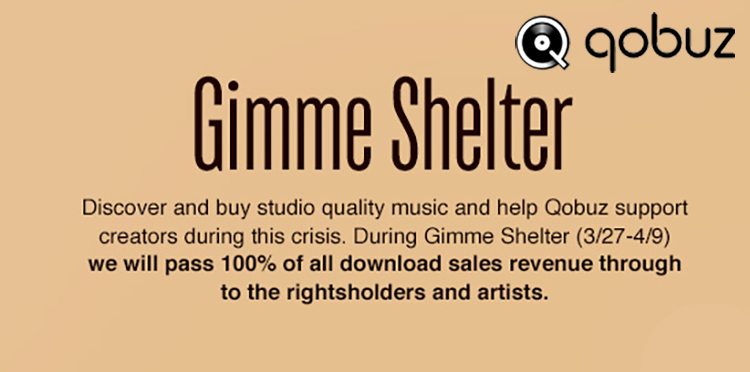 Music Biz member Qobuz, the music service with the world's largest Hi-Res catalog, has announced that it is waiving its revenue share on all download sales — passing 100% of revenue through to the artists and rights holders — for two full weeks (March 27 through April 9).
"With hats off to Bandcamp for leading the way with this brilliantly simple idea, Qobuz will similarly put its profit from download sales right back into the pipeline to help sustain the creators whose artistry makes a service like ours possible," said Qobuz USA Managing Director Dan Mackta of the program.
While most acclaimed in the U.S. for its lossless and Hi-Res streaming service, Paris-based Qobuz also imported its robust download store to the market because demanding fans everywhere want to be able to buy their music in the best available quality with no restrictions. The mainstream download services do not offer lossless music for sale, let alone Hi-Res, better-than-CD-quality music.
Visit Qobuz's storefront to learn more.