Music Biz Member Qobuz Becomes First To Stream Captain Beefheart's "Trout Mask Replica"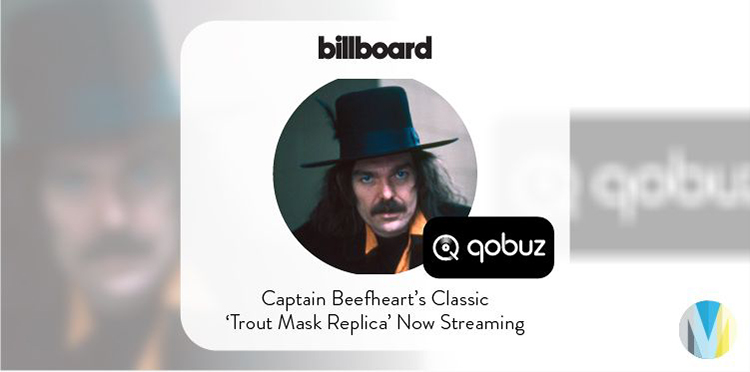 On Friday, July 9, hi-res music streaming & download platform Qobuz became the first DSP to stream the classic Captain Beefheart album, "Trout Mask Replica." The record will remain exclusively on the Qobuz platform for 30 days, after which it will be fully rolled out onto other streaming and digital platforms. This digital version of the LP contains audio which was remastered in 2012, and features a refreshed version of the album cover.
Rolling Stone covered the record release in a piece featuring an interview Ahmet Zappa, son of lauded artist and Beefheart producer, Frank Zappa. As a co-trustee of the Zappa Family Trust, Zappa also supervises a number of musical works from Beefheart (aka Don Van Vliet).
Click here to learn more about the digital release from Rolling Stone.