Music Biz Member Primary Wave Partners With Estate of Songwriter P.F. Sloan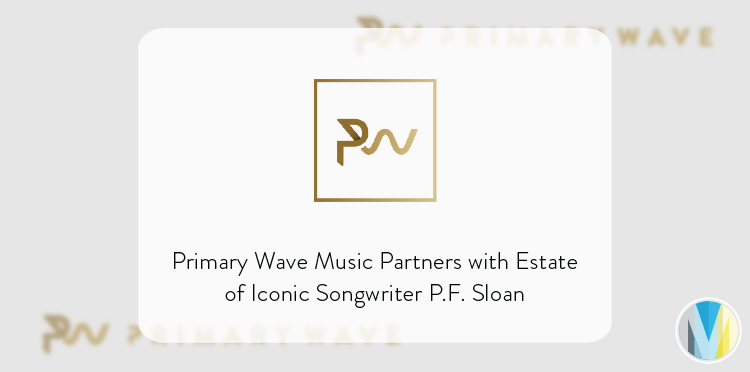 Independent music publisher, Primary Wave Music has partnered with the estate of songwriter, P.F. Sloan to acquire his publishing and writer's share for his top 20 hits. The deal entails Sloan's biggest songs including "Eve of Destruction," "A Must to Avoid," "You Baby" and "Secret Agent Man." Per the partnership, Primary Wave will offer the estate to its marketing team, publishing infrastructure, digital strategy, licensing, sync opportunities, film and TV production.
"Everyone has heard a P.F. Sloan song whether they know it or not," said Samantha Rhulen, SVP, Business & Legal Affairs at Primary Wave. "His songs are timeless, and we're honored to continue his legacy and ensure that his incredible catalog is recognized by generations to come."

Click here to read more from Digital Music News.