Music Biz Member Primary Wave Appoints Marty Silverstone As President of Global Sync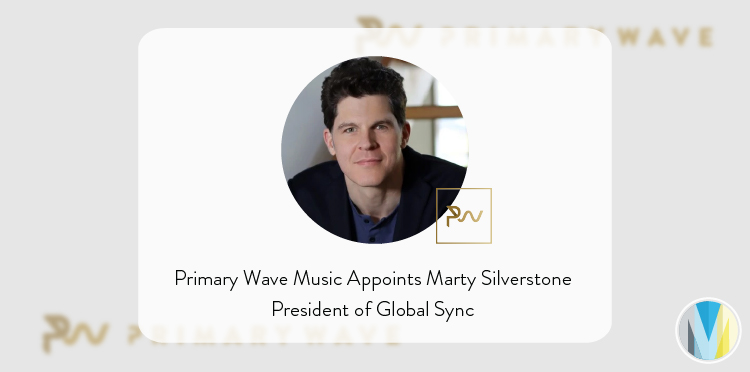 Independent music publisher, Primary Wave has named Marty Silverstone as the company's new President of Global Sync. In this role, he will continue to lead the sync licensing department from the company's base in Los Angeles, as well as focus on driving sync strategy & opportunities for the company's catalogs,songwriters and artists. Over the course of his career, Silverstone has secured major placements in advertising and film/tv projects for artists including Nirvana, Rod Stewart, Aerosmithl and Hall & Oates.
"Marty is an invaluable part of the Primary Wave family and has been for over a decade," said Larry Mestel, Primary Wave's CEO & Founder. "His vision for how our catalog of music can be reimagined has no bounds. He and his team have brought new life to our iconic and classic songs helping to usher them into the modern era. There's no one more deserving of this promotion."

Click here to read more from Variety.