Music Biz Member Pex Names Chris McMurtry as VP of Product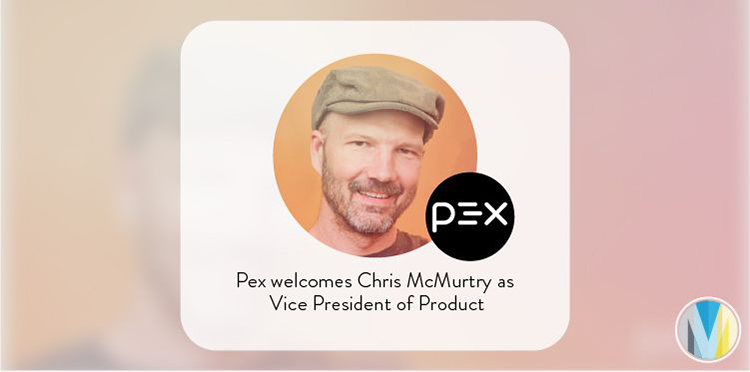 Digital rights technology company, Pex has announced the appointment of Chris McMurtry as the company's new VP of Product. In this role, he will play an instrumental part in the development of Pex's Attribution Engine, as well as lead data efforts to support the company's vision of attribution for all. McMurtry brings more than 15 years of experience as a leader in the music technology space, joining Pex from his role as Head of Music Product for Exactuals. During his tenure, he led the design and launch of Exactuals' RAI, a software development kit and open API which leverages machine learning to correct and enhance song & recording metadata.
"Years ago I sat down to write my personal mission of what I wanted my life's work to be about," offered McMurtry. "That which tied my passion for music, data, and product experience with the values of transparency, honesty, and beauty. I wrote 'data should never get in the way of attribution or payment.' I still remember where I was the first time I read the white paper on Attribution Engine. It was the first time I had heard of Pex and I knew instantly this is where I belong. They have the same vision!"
Click here to read more from Pex's website.