Music Biz Member P-MRC Data Changes Name to Luminate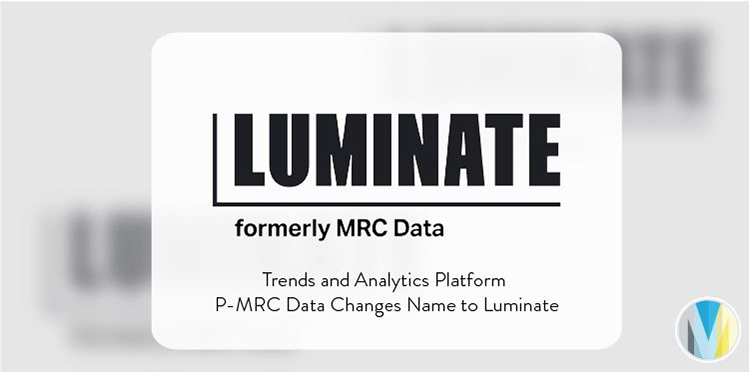 P-MRC Data has rebranded as Luminate, bringing together MRC Data, Variety Business Intelligence, Music Connect, BDS Radio and SoundScan with plans to debut a, "…unified, cross-industry analytics platform…" later this year. The trends and analytics platform, which powers the music charts for Billboard, recently helped launch Billboard's Global Hits chart, which tracks top performing songs across forty-eight countries and offers comparison and analysis across regions.
"We re-conceived this brand as the industry's central and most trusted source for all of entertainment's verified strategic and operational data," said Rob Jonas, CEO of Luminate. "The name represents our mission to bring clarity and insight to a complex and evolving industry. Over the past few months, we have begun to incorporate our tent-pole products, MRC Data and Variety Business Intelligence, into the most comprehensive entertainment analytics offering, which will eventually span across all major media categories, while comprehensively managing the rights of our ecosystem data partners and contributors."
Click here to read more from Music Business Worldwide.