Music Biz Member Napster Partners with BMW for New In-Car Streaming Service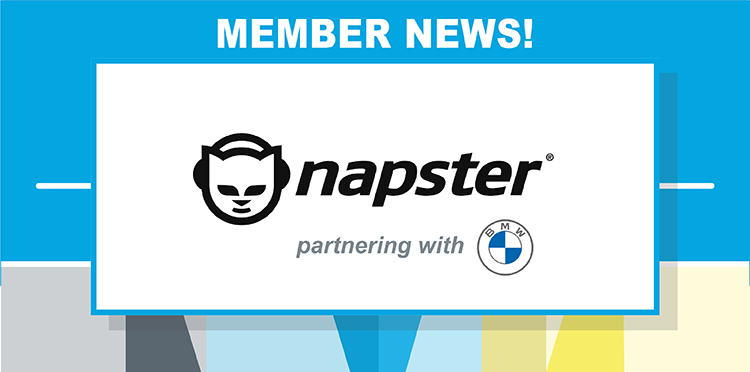 Music Biz member Napster has announced a new partnership with BMW to bring the new in-car BMW Music streaming service to life, by leveraging the Powered by Napster platform. BMW Music delivers instant and easy access to a premium music audio experience to BMW owners in Germany, France, Great Britain, Italy, the Netherlands, Austria, Switzerland and Spain. Drivers and passengers now have easy one-click access to more than 60 million songs and 20,000 audiobooks through the vehicle's entertainment system. 
"Quality and performance are values that Napster and BMW share," said Bill Patrizio, President and CEO of Rhapsody International. "This teamwork with BMW's product division in Munich, Germany showcases what is possible with connected car entertainment by integrating streaming music and audio into the driving experience in a very contextual way."
Click here to learn more about the BMW partnership and other "Powered by Napster" initiatives.