Music Biz Member MRC Data Publishes 2021 U.S. Mid-Year Report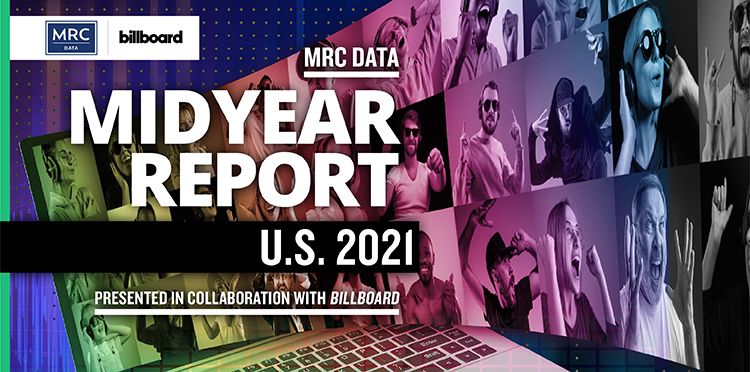 Nearly 16 months after the COVID-19 pandemic led to global shutdowns, consumers are finally starting to return to the activities they love, and music remains at the top of that list. Overall consumption grew 13.5% year-over-year (YOY) during the first six months of 2021, thanks to a 15% lift in on-demand audio streaming. These encouraging growth rates come a year after overall consumption experienced an 8.6% decline during the first eight weeks of COVID-19 lockdowns, from mid-March to mid-May 2020, a sign that music is still playing an important role in consumers' daily habits as the U.S. reopens.
Lastly, for the first time at the midyear point in MRC Data's history (since 1991), vinyl album sales outpaced CD album sales — with vinyl album volume at 19.2 million versus CD album volume at 18.9 million. Vinyl's impressive 108.2% YOY increase allowed total industry physical albums to experience its first year of growth in years.
Click here to read the full U.S. report. You can also access MRC's Canada Mid-Year 2021 report here.