Music Biz Member Moises Announces AI-Generated Voice Synthesis Detection & Creation Features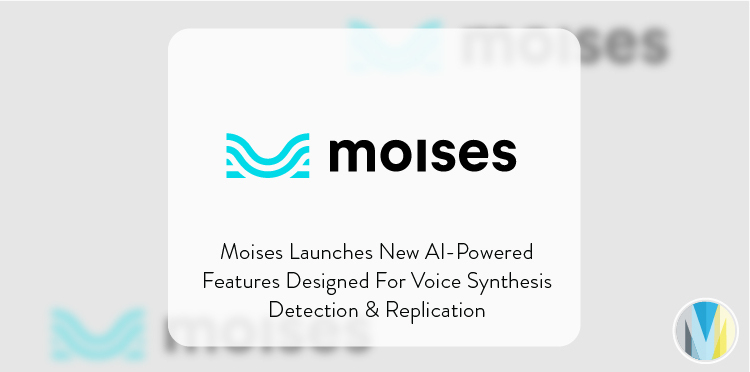 Music AI company, Moises has launched two new AI-powered features that allows artists, labels and entertainment professionals to detect and create instances of AI-generated voice synthesis. The voice detection tool can be used by artists and rightsholders to identify tracks with AI-generated vocal tracks, to flag any improper or fraudulent use of an artist's likeness in a newly published songs. The voice replication tool can help artists and rightsholders collaborate with producers by providing them with secure access to artist voice models, while giving involved parties the ability to review tracks using those models before they are made publically available. This tool provides artists, family, or businesses managing a late artist's estate with complete end-to-end control over the use of these voice models.
"Moises.ai is uniquely positioned to revolutionize the field of AI voice synthesis, detection, and revival, thanks to our acute focus on high fidelity and fine-tuned AI models that deliver the most precise and highest quality output available in the market," says Moises CEO and Co-Founder, Geraldo Ramos.

Click here to read more from Platform & Stream.