Music Biz Member Meta Announces Notorious B.I.G. VR Concert Featuring the Rapper's 'Hyper-Realistic Avatar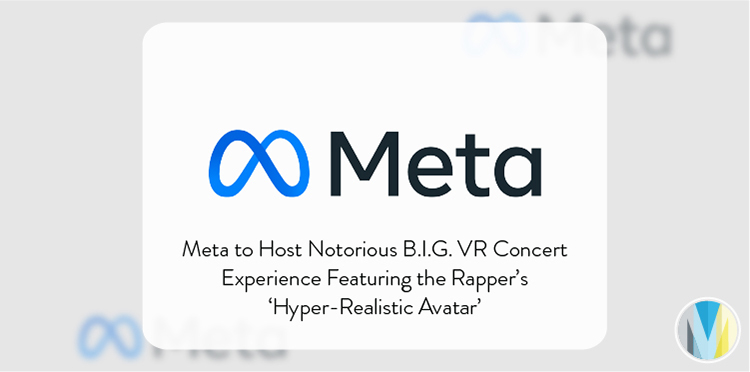 Meta and the estate for Rap icon, the Notorious B.I.G. have announced "The Notorious B.I.G. Sky's The Limit: A VR Concert Experience," a virtual concert experience featuring Biggie Smalls', "…hyper-realistic avatar." Named In celebration of what would have been the artist's 50th birthday, the hour-long event will take place in the "Meta Horizon Worlds," which will showcase "…a virtual recreation of '90s Brooklyn called The Brook." According to Meta, concert attendees will "…follow a day in Biggie's life through a narrative journey" along with live performances of classic Biggie tracks.
The VR experience is scheduled for Friday, December 16th, 2022. All users of Meta Quest 2 and Meta Quest Pro who are 18 or older and reside in the US, UK, Canada, France, Spain, Iceland, or Ireland will have access to the show. After the initial showing, the VR experience will be available on-demand via both Meta Quest TV and Biggie Smalls' Facebook page.
Click here to read more from Digital Music News.