Music Biz Member Kobalt Partners With Morgan Stanley Tactical Value To Invest Over $700 Million In Music Copyrights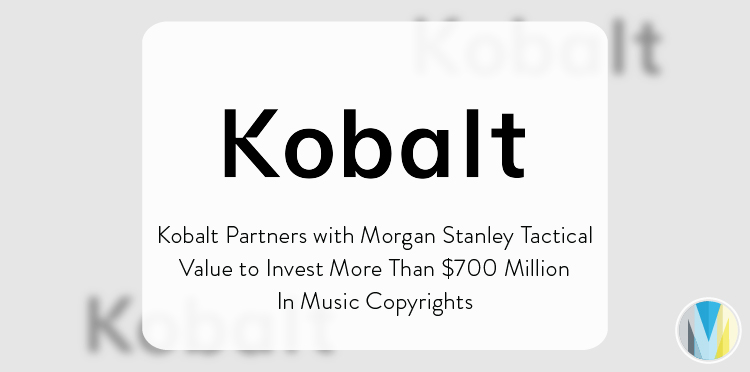 Independent rights management company, Kobalt has struck a new partnership with Morgan Stanley Tactical Value to manage the company's investment of over $700 million to acquire music copyrights over the span of a few years. Per the new venture, Kobalt will oversee the creative, synch, licensing, administration, and investment services for the copyrights.
"Kobalt is a pioneer in investing in music, increasing the value of copyrights, and creating music as a viable asset class," said Laurent Hubert, CEO, Kobalt. "Morgan Stanley Tactical Value's trust in Kobalt is a testament to our platform and leadership in the music industry. We are proud to form this unique partnership."

Click here to read more from Kobalt's blog.