Music Biz Member Ingrooves Music Group Wins Second Music Marketing Tech Patent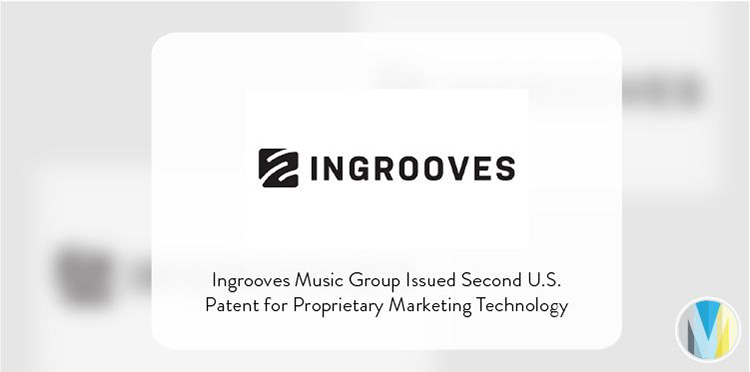 Global independent music company, Ingrooves Music Group has announced that it has received a new patent for a tech-driven music marketing solution, its second such patent in three years. The company's new patented tech fuels its proprietary Smart Audience advertising offering, which can identify what it calls "high-value" streaming audiences for an artist or label based on user listening behavior. According to Ingrooves, the new technology does not rely on any personally identifiable information to ensure it complies with privacy regulations around the world, including GDPR and CCPA requirements.
"We had the foresight to make an early investment in prescriptive analytics and AI, building a world-class team that understands how to use mathematical, scientific, and analytical methods to interrogate massive amounts of data and translate the most important findings into actionable insights," said Ingrooves' Chief Analytics & AI Officer, Dr. SK Sharma. "The results are years in the making, and we are now able to use those insights."
Click here to read more from Music Business Worldwide.