Music Biz Member Hit Songs Deconstructed Partners With MyPart To Launch ChartCipher Analytics Platform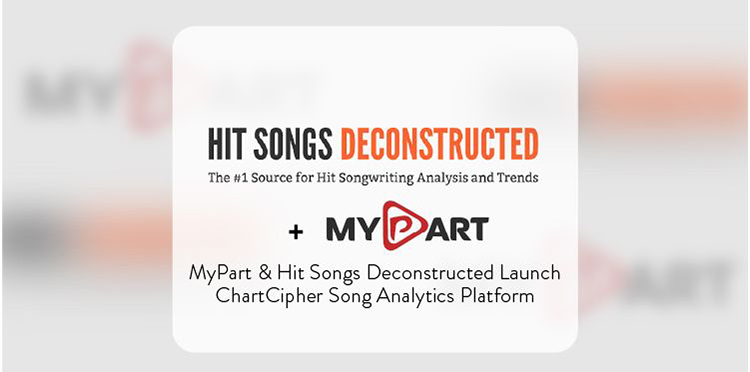 New platform to be showcased at Music Biz 2022 panel next week
ChartCipher is a new AI-driven analytics platform created in partnership by Hit Songs Deconstructed and MyPart. The duo has combined their expertise in hit song/trend reporting and AI song search/analysis, respectively, to develop a platform that delivers real-time insights and metrics on what compositional, lyrical and sonic components goes into crafting today's most popular songs. The platform will include analytics for 11 of Billboard's most popular charts at launch: the Billboard Hot 100, Hot Country Songs, Hot R&B/Hip-Hop Songs, Hot Dance/Electronic Songs, Hot Rock & Alternative Songs, Hot Latin Songs, Pop Airplay, Country Airplay, Streaming Songs, Radio Songs and Digital Song Sales.
"For the first time ever, music creators and executives will have access to deep analytics reflecting the songwriting and production decisions behind today's most successful songs at scale," said Hit Songs Deconstructed and ChartCipher co-founder, David Penn.
The ChartCipher will be showcased for the first time at Music Biz 2022 in Nashville on Wednesday, May 11 at 12:30 PM CT. Click here to read more from Billboard.