Music Biz Member HIFI Acquires The Music Fund To Power Artist Funding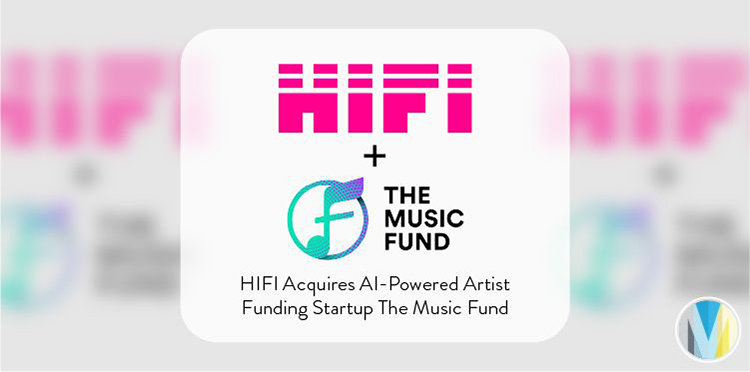 Business and financial management platform, HIFI has acquired AI-powered artist funding startup, The Music Fund, which provides artists with funding solutions based on the performance of their music on digital streaming services. The Music Fund utilizes artificial intelligence (AI) to offer artists up-front cash within 24 hours for a portion of their royalty income for a defined period of time. This business model also allows creators to retain 100% of their copyrights and all earnings from future releases. As part of the acquisition, The Music Fund's co-founder & CEO, John Funge, and co-founder & CTO, Thomas Jerde, will join HIFI as Chief Technology Officer and VP of Data Science, respectively. 
"The key to equitable pay for artists is efficient revenue prediction across the earnings spectrum," said HIFI investor and board member, Matt Pincus. "The acquisition of The Music Fund will further HIFI's ability to provide enhanced liquidity to artists of all levels."
Click here to read the full article from Music Business Worldwide.