Music Biz Member Feature.Fm Adds YouTube Music Pre-Save Feature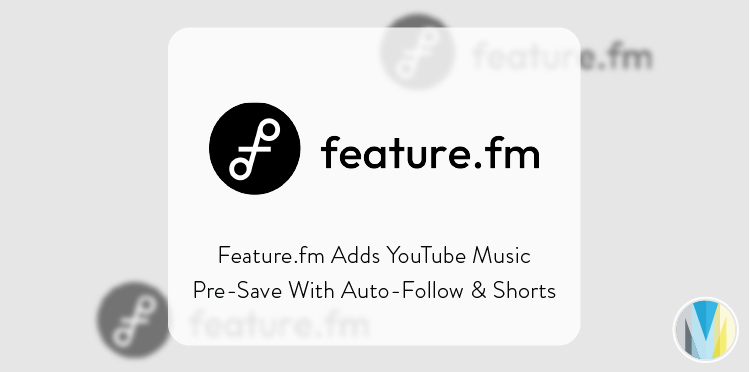 Music marketing platform, Feature.Fm has partnered with YouTube to introduce the YouTube Music Pre-Save Feature to its platform. The partnership will allow artists to expand their music promotion by integrating YouTube Music Pre-Save and other capabilities, including a multiple follow feature, hassle-free release day notifications, and sound promotion via YouTube Shorts.
"We've always been dedicated to providing artists with the most advanced tools and technologies, and YouTube Music Pre-Save is a testament to that commitment," said Dan Sander, CCO of Feature.fm. "With the inclusion of YouTube Music Pre-Save and YouTube Shorts Use my Sound, we're thrilled to expand this capability in a uniquely valuable way, allowing artists to seamlessly connect with their fans and tap into the global reach of YouTube and YouTube Music." 

Click here to read more from Feature.fm's blog.