Music Biz Member Exceleration Music Names Darin Soler Head of Global Marketing & Commercial Partnerships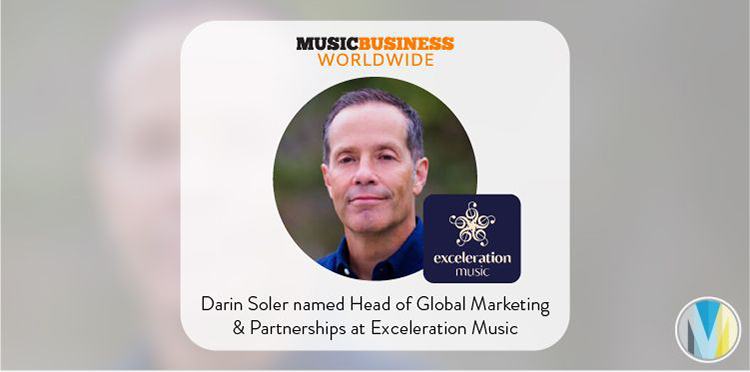 Music investment firm Exceleration Music has announced that Darin Soler has joined their team as the company's Head of Global Marketing & Commercial Partnerships. In this role, he will lead and coordinate efforts to drive awareness, engagement and consumption for music from the artists and labels the company represents. Prior to joining Exceleration, Soler served in senior roles with Youtube, Apple Music and Sony Music.
"I've had the opportunity to work with the Exceleration partners as an advisor over the past few months, and to see them put their vision in action," said Soler. "I'm a firm believer in what they are doing. Joining this team, where I can apply my years of experience in the major label and digital music provider sectors to independent artists and labels is an exciting next step for me."
Click here to read more from Music Business Worldwide.