Music Biz Member Downtown Music Signs New Deal With The Hoosiers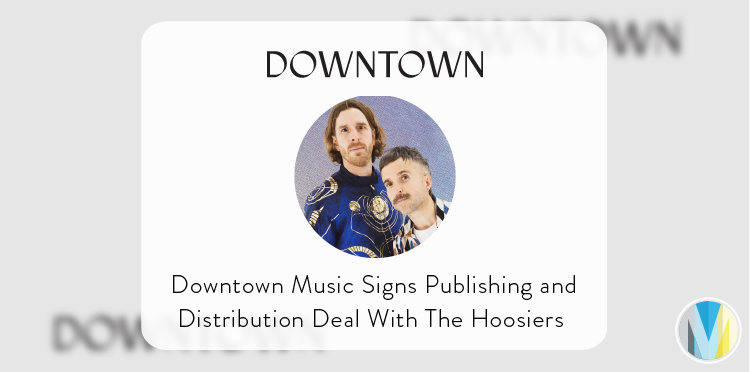 Downtown Music has announced the company's latest publishing and distribution deal with duo band, The Hoosiers. The band has signed a publishing deal with Downtown Music Publishing and a distribution deal with Downtown-owned FUGA via their Crab Race Ltd. imprint. The Hoosiers are set to release their fifth album, "Confidence," this September.
"The Hoosiers have an excellent back catalogue of much-loved hits and we're excited to start the process of revisiting their past releases and bringing them to new audiences while finding new and creative ways to support their upcoming releases," said Jedd Katrancha, COO, Downtown Music Publishing. 

Click here to read more from Music Week.