Music Biz Member Dolby Issues New U.S. Listening Behavior Study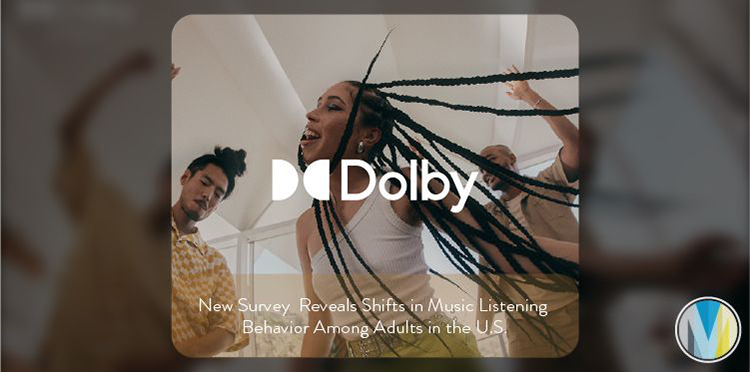 Dolby has published the results of a music listening study, conducted in November 2021 among 2,000 U.S. adults ages 18+ who are regular music consumers. Key takeaways from the report include that in recent months, adults but especially those in Gen Z, have discovered iconic artists & songs from past decades for the first time, while others are rediscovering songs from their past. The research also revealed that social media and Hollywood entertainment have a strong influence over how people discover new music. It also showed that for many consumers, particularly Gen Z, better audio quality is a priority over other features when choosing a streaming subscription.
"Music fills our lives with moments of joy and has been a way to escape the challenges we have faced over the past two years," said Dolby Laboratories SVP of Entertainment, John Couling. "This has driven changes in consumer behavior, such as the revival of music from past decades to the prioritization of better-quality experiences that allow listeners to connect more deeply with their favorite artists and songs. As we look to the future, we expect these influences to have a lasting impact over how we enjoy music."
Click here to read more takeaways from the report via Dolby's website.