Music Biz Member DistroDirect Expands Global Footprint With New North America, Latin America Offices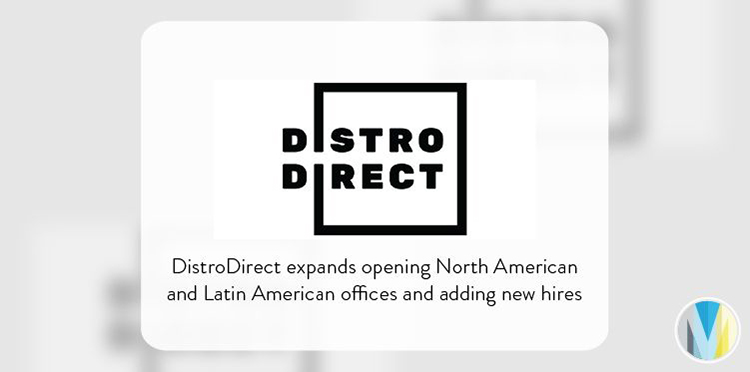 Australian white-label distribution platform, DistroDirect has announced they are opening two new headquarters in the Americas, along with two key hires to head up the new offices. These updates come after the company's global launch in August 2021, which included 250+ "hyper-local micro-distributors" launched in more than 40 International markets.
Dalmar "Biz Dev" James Jr. will serve as DistroDirect's VP of North American Business Development and Partnerships. He has more than 25 years of experience in digital marketing, partnership development, music and film production while working for companies such as HBO, Adobe Broad Street Digital and Songclip. Mexico City-based, Eric Namour will lead Business Development operations in the Latin American offices. Namour has spent more than two decades specializing in metadata, supply chain & reporting, strategy and project management, working with clients including IDLA, Virtual Label, Secretly Canadian, Altafonte, state51 conspiracy, CI and Multimusic. 
"As the world opens up our focus for DistroDirect and its partners is a human one," said Andy Irvine, CEO of DistroDirect parent company, GYROstream. "Nothing beats a 'boots on the ground' approach and the ability to talk to an expert who knows your market intimately. Eric and Dalmar are seasoned professionals with incredible networks and we are so excited to have them as part of the team."
Click here to read more from DistroDirect's announcement.