Music Biz Member Disney Music Group Is Hiring — Director, Sales & Digital Marketing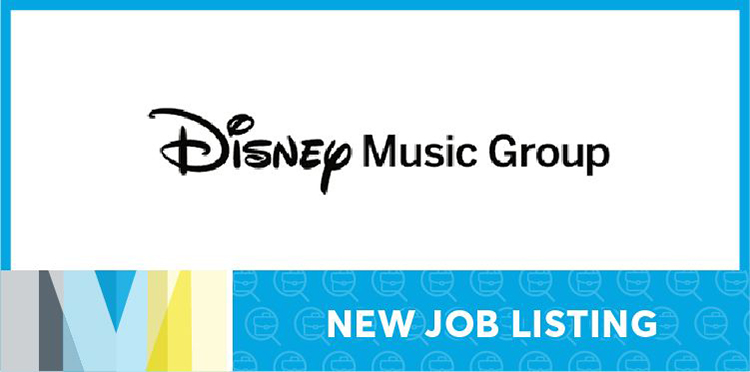 Music Biz Member Disney Music Group is seeking to add a Director of Sales & Digital Marketing to its team. Based in Burbank, CA, the person in this roll leads a team that is responsible for the creative marketing and commerce efforts across key partners including YouTube, VEVO and Social Media. Additional responsibilities include podcasts, artist and brand channel optimization, and emerging technology.
Remit covers brand verticals including Disney, Star Wars, Marvel, Disney Channel, Disney Junior, Hollywood Records, National Geographic, Fox, FX, Disney Music Publishing, Disney Concerts and more.
Reports to VP, Sales & Digital.
 
Responsibilities
Lead teams across social media and streaming video efforts globally
Act as key point of contact for all social media partnerships
Pitch and market all new music videos and artists for placements across YouTube, VEVO, Facebook, etc.
Manage two top 5 accounts, as well as all User Generated Content efforts for Disney Music catalogue of recorded music and compositions
Drive creative digital marketing initiatives across all projects and releases in conjunction with DMG marketing team
Work with Artist managers, cross-lines of business teams for efforts around all projects
Develop marketing plans and initiatives with 3rd party agencies
Develop full digital marketing plans for all key projects across the Disney Music Group
Lead development, creation, delivery, and marketing of DMG podcasts
Manage and educate broader team on best practices regarding allowlisting, anti-piracy, content protection
Lead regular sessions to update the broader company about policy and procedure
Liaise with UMG distribution for content claiming and monetization, as well as protection
Source new opportunities to keep DMG at the forefront of these critical spaces
Basic Qualifications
Minimum 8 years' experience working in the entertainment industry, preferably music
Previous leadership experience
Creative mind with logistical follow through
Strong passion for music and technology
An openness to a quickly and perpetually changing landscape
Proven success building and maintaining internal and external relationships
Excellent organizational and critical thinking skills
Extremely detail oriented, with strong follow up skills
Exceptional oral and written communication skills – diplomacy and interpersonal skills are a necessity
Strength in multitasking is a must, with ability to work manage a high-pressure environment
Insatiable curiosity regarding the music, entertainment, and technology industries
Extremely positive attitude can do spirit and ability to thrive at being a team player
Experience with data and analytics
YouTube Certifications
Required Education
Click here for more information and to apply.