Music Biz Member Decca Records Records & Releases Coronation Album Day-And-Date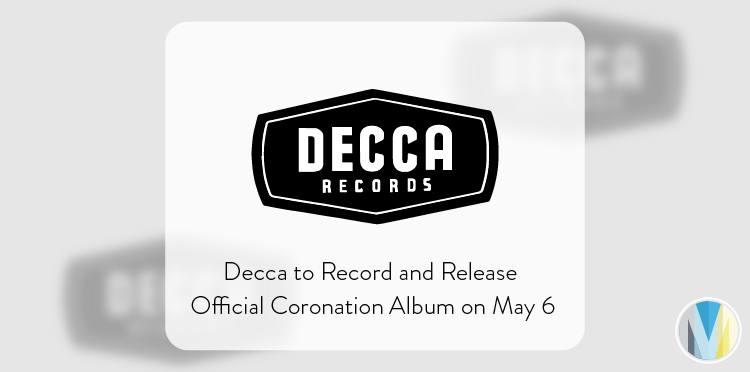 British record label Decca Records has recorded and released the official Coronation album of King Charles III & Queen Camilla that took place Saturday, May 6th at Westminster Abbey. The album includes all music and spoken word from the global event, as well as an official photograph from the day as the cover art. The complete digital Coronation album is available to stream now. Physical copies of the album will be available globally on May 15th.
"Coronation services have been taking place since the 11th century," said Tom Lewis and Laura Monks, Co-Presidents of Decca. "Never before has a complete recording been made available to global audiences to stream and download on the same day. Decca have a longstanding and proud association with the British royal family and we are delighted to be once again making recorded music history together."
Click here to read more from Music Week.