Music Biz Member DDEX Publishes ERN 4.3 Update and Catalogue Transfer Standard 1.0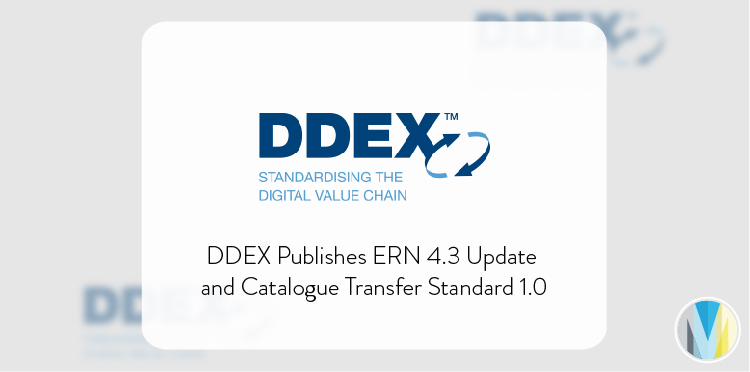 DDEX has recently released version 4.3 of the Electronic Release Notification (ERN) that will add more functionality and reduce the complexities of earlier ERN versions. Within the update, DDEX has defined the operation of the ERN Choreography for Cloud Based Storage and the ERN Choreography for Web Services. ERN 4.3 also includes business benefits like data on immersive audio, sound recording, video clips, album visibility dates and more. Companies such as Universal Music Group, Beggars Group and Spotify have already committed to implementing ERN 4.3 due to its improved functionality.
DDEX has also released the Catalogue Transfer Standard 1.0, which will remove inefficiencies, improve the catalog transfer process, and significantly reduce the manual intervention required to carry out a catalog transfer of sound recordings.
 Click here to read more from the DDEX blog.