Music Biz Member Crowd Surf Announces Career Development Program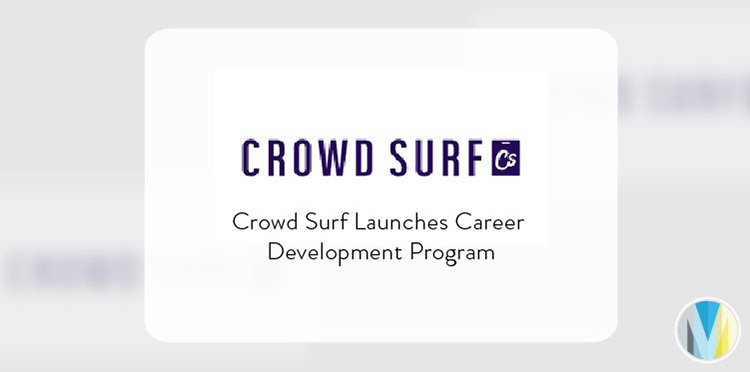 Crowd Surf has launched the Crowd Surf Career Development Program for those 13 and up interested in pursuing careers in the music industry. The free course includes monthly digital events featuring keynote speakers, a social community program, and additional career-building and networking opportunities. The program is currently accepting applications and will kick off on February 21.
"I see a lot of people carry the stress that I carried as I was finding my footing in this business, and I feel for them all," said Cassie Petrey, co-founder of Crowd Surf. "With the Crowd Surf Career Development Program, we wanted to create the kind of launching pad we music biz professionals would have appreciated pre-internship and pre-job."
Click here to learn more about the program and apply.