Music Biz Member Concord Promotes Jeff Van Driel To GM of International Operations, John Minch To Advocacy Role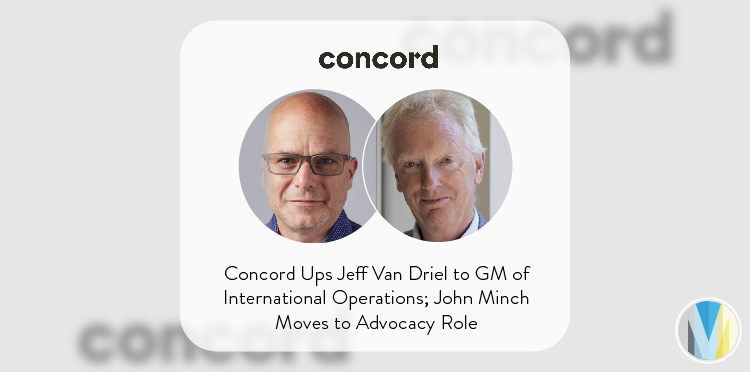 Concord has promoted Jeff Van Driel to General Manager of International Operations; the company also announced that long-time executive and President of International Publishing, John Minch will refocus his efforts in an advocacy role. In Van Driel's new role, he will relocate from Nashville to London and will be responsible for fulfilling Minch's music publishing operations duties as well as the European operations of all of Concord's businesses. He will report to COO, Vic Zaraya.
After nearly 25 years at Concord, John Minch will step back from his day-to-day managing of international publishing operations to shift his focus to the rights held by Concord and advocate for the company's roster of songwriters and composers in the copyright landscape. He will report to CPO, Jim Selby.
"I believe that with Jeff and John as a team in our London office, Concord will only further solidify its strengths as a global independent publisher," said Selby.
 
Click here to read more from Music Week.