Music Biz Member Concord Names Jen Hubbard Director Of Sync A&R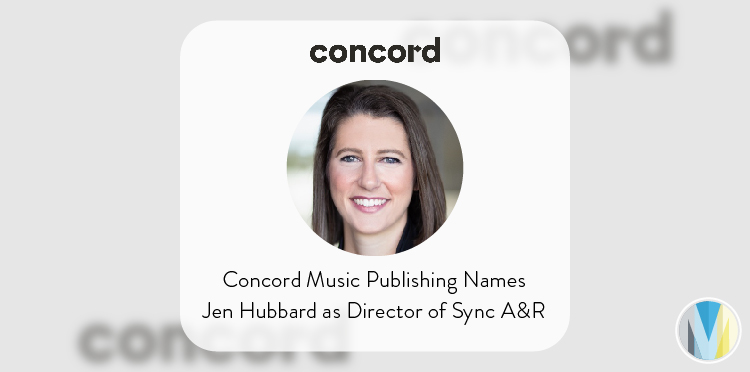 Concord Music Publishing has appointed Jen Hubbard to the newly formed role of Director of Sync A&R, where she'll be responsible for developing and managing the company's US songwriter roster for the purpose of sync activity. She will support Concord's strategy to streamline sync-forward initiatives and provide opportunities for writers across film, TV, ads and gaming, in addition to providing guidance to the A&R and sync teams. Hubbard will report to Brad Kennard, SVP of A&R, with support from Kourtney Kirkpatrick, VP of Publishing Sync and Brooke Primont, EVP of Global Sync. 
Click here to read more from Music Week.