Music Biz Member Concord Issues $1.8BN Bond Offering, Backed by 1M+ Music Copyrights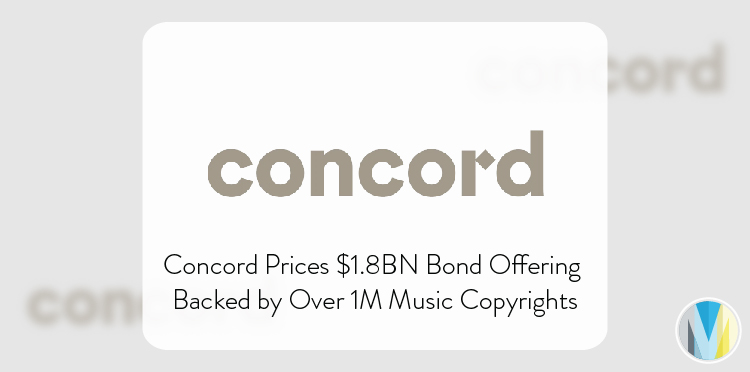 On December 8th, Concord confirmed that the company has become the latest large music company to launch a bond offering via securitized royalties from copyrights. The company secured a $1.8 billion bond backed by music rights from Concord's catalog from Apollo Global Management, originally priced at $1.65 billion. Concord claims that the transaction is, "…the largest asset-backed securitization offering of music rights in the industry to date in terms of both size of issuance and number of assets (over one million copyrights)". With over 1 million music assets across genres, the securitization catalog alone includes songs and recordings by artists like Phil Collins, Daft Punk, Miles Davis, Evanescence and Otis Redding. Concord estimates that the catalog is valued at more than $4 billion.
"I'm proud to help lead a company partnered with the astonishing depth and breadth of artistic talent that the works financed by this securitization represent," said Bob Valentine, President of Concord. "I'm also extraordinarily thankful that a significant number of blue-chip financial institutions have taken note of our success to date and chosen to participate in our future.
Click here to read more from Music Business Worldwide.