Music Biz Member Clio Music Announces 2021 Award Winners During Virtual Program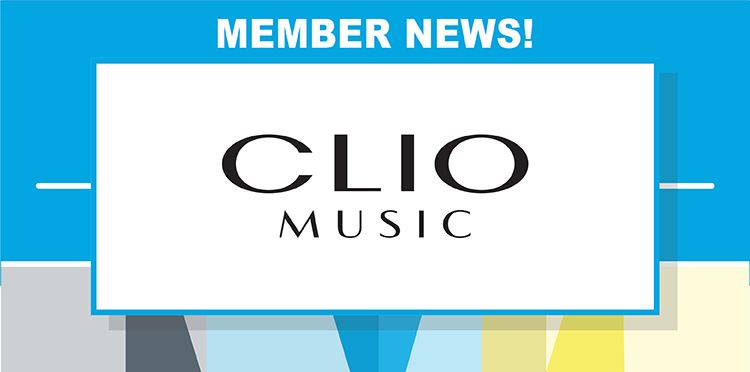 The Clio Music Awards, the global competition celebrating the power of music in connecting consumers and brands, was held June 10th and presented by Citi for the sixth consecutive year. This year's event was broadcasted virtually via Clios.com, and featured the debut of the Clio Music Of The Year Awards, which were given to Republic Records for Label of the Year, Sony Music Publishing for Music Publisher of the Year, and Spotify In-House for Agency of the Year.
A total of 240 awards were given, with the 2020/2021 Grand Clio Music Awards going to:
Design: "The Decade Wrapped" by Spotify In-House for Spotify
Experience/Activation: "Astronomical" by Epic Games for Epic Games/Fortnite
Film/Video: "You're Born" by Blacklist Mgmt for Aigel Band
Integrated Campaign: "The Weeknd After Hours Album Campaign" for Republic Records by XO/Republic Records
Social Good: "Spinifex Gum – Dream Baby Dream" by SDWM for Spinifex Gum
Social Media: "Lottery (Renegade) – K CAMP" by RARE Sound for K Camp
Use of Music in Audio: "2% Choir" by TBWA\Chiat\Day LA for The Recording Academy
Use of Music in Film/Video: "Life Needs Truth" by Droga5 for The New York Times
Use of Music in Innovation: "The Refugee Tree" by DaHouse Audio for Climate Reality Brasil
Use of Music in Trailers/Teasers: "The Refugee Tree" by DaHouse Audio for Climate Reality Brasil
"The Clio Music Awards were launched to recognize excellence and the kind of rich work that leaves its mark on the industry for years to come," said Clio Music Director, Michael Kauffman. "Music enhances the message and the impact of everything it touches — ads, films, social media, and more — and our award winners are remarkable examples of that power."
Click here to view the full list of 2021 award recipients.