Music Biz Member Chartmetric Debuts New Edition of 6MO Report for H2 2020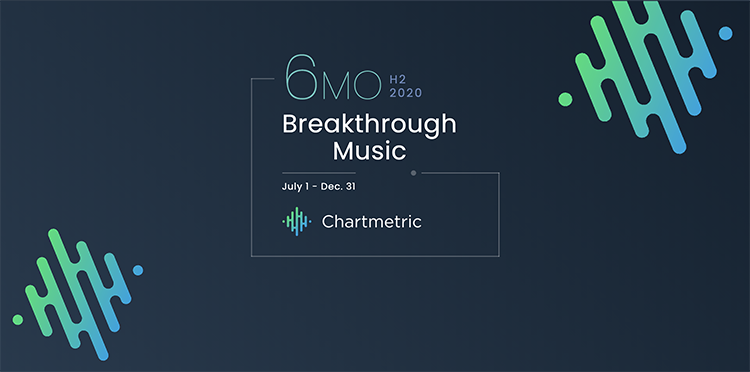 Music analytics firm Chartmetric has launched the fourth edition of its 6MO music consumption report, covering metrics for the second half of 2020. As in past editions, this report includes stats for the most popular breakthrough artists and tracks on music streaming platforms and social media, as well as Chartmetric's own Cross-Platform Performance spec. New to this 6MO report is the "Trigger Cities" concept, with reporting on those regions where the most popular new music genres are emerging from to track the future of music streaming habits.
Click here to access the report.