Music Biz Member CD Baby Provides Video Editing Tools For Artists Through Rotor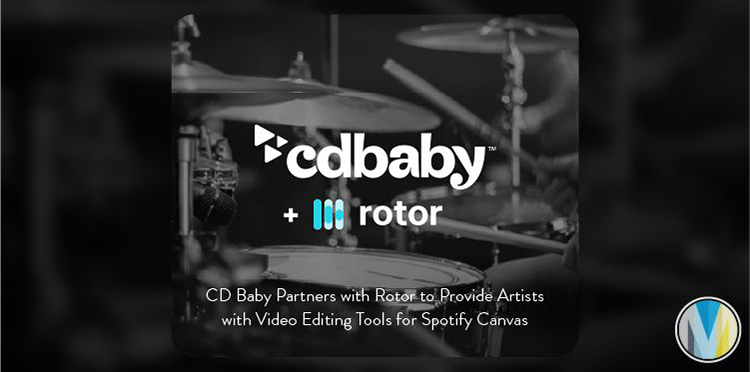 Independent music distributor, CD Baby has partnered with video editing platform Rotor to provide artists tools to create visuals for Spotify's Canvas feature. The video editor allows artists to upload their music videos and select an 8-second clip, which can be enhanced with filters, visual effects, and looping styles. Artists can then preview the loop as it would appear on Spotify. For artists without music videos, the platform's video library includes real-life footage, animations, and visualizers at no extra cost. Pricing for the CD Baby x Rotor tool starts at $9, with CD Baby artists eligible for a 10% discount upon signing up.
Click here to read more about the platform on MusicTech.