Music Biz Member Burnside Distribution Turns 25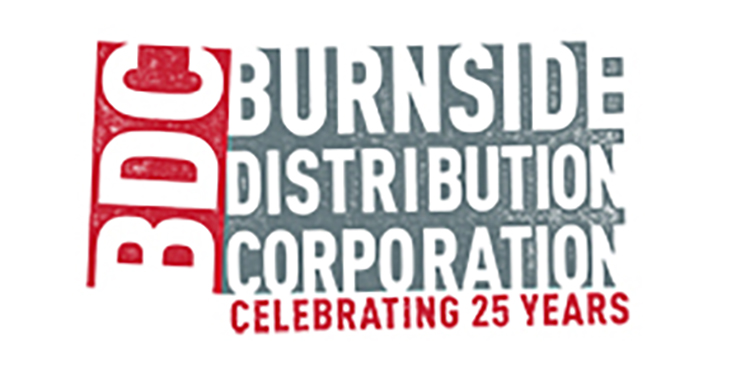 Congratulations to Music Biz member Burnside Distribution, the Portland, Oregon-based independent music distributor, on their 25th anniversary! Since 1994, Burnside has sold all types of music to independent stores, chain retailers and one-stops, and works with export partners around the world.
"We love our labels, their artists and our retail friends who have supported us all of these years," said Burnside President and Owner Bill McNally. "I think we have made it to 25 years due to our passion and commitment to provide focus, help people beyond typical distribution and having the most artist/label friendly contracts in the business. While we are proud to have made it for so long, we are far more humbled by the all the people who have supported us all of these years."
Currently, Burnside works with over 700 labels and distributes 3,000 titles from artists including Polica, Hayes Carll, Tommy Emmanuel, Blind Pilot, Low Roar, Alela Diane, The Verve Pipe, The Dead Tongues, Dead Moon, Local H, The Delines, Suzanne Santo, Caspar Babypants, Alma Deutscher, Ryan Montbleau, the Nick Moss Band, Too Slim & The Taildraggers, Frank Black, Q Lazzarus, Poison Idea, The Wipers, Swamp Dogg, Foghorn Stringband, Ottmar Liebert, Taj Mahal, Mike Marshall, Norman Blake, Kevin Burke, Sera Cahoone, Josh Lovelace and many more. The company has been nominated for Music Biz's Small Distributor of the Year Award several times in the past.