Music Biz Member Bonsai Relaunches As D2C Artist Connection Platform; Debuts New AMA Feature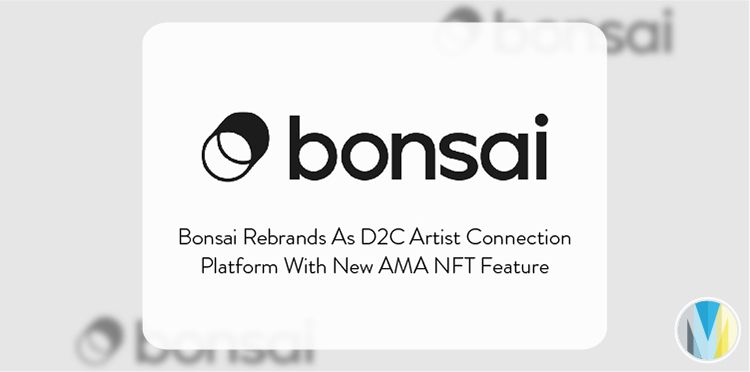 First launched as a 1:1 video career advice & networking platform, Bonsai has announced its relaunch as direct-to-consumer (D2C) artist connection platform with a new AMA feature at its core. The new Bonsai platform will allow partner artists to generate new revenue and authentically build community via direct engagement their fans. The new AMA feature gives fans the ability to ask their favorite artists a question, receive an audiogram answer, and opt to mint the audiogram as an NFT. The minted audiogram presents another opportunity for both fans and artists to receive income through secondary sales of audiogram NFTs. At this stage, 25 artists have signed on to participate on the Bonsai platform.
Click here to read more on the company's evolution from Bonsai co-founder, Jake Rosenfield.