Music Biz Member Bonsai Partners with WhyHunger for Charity Initiative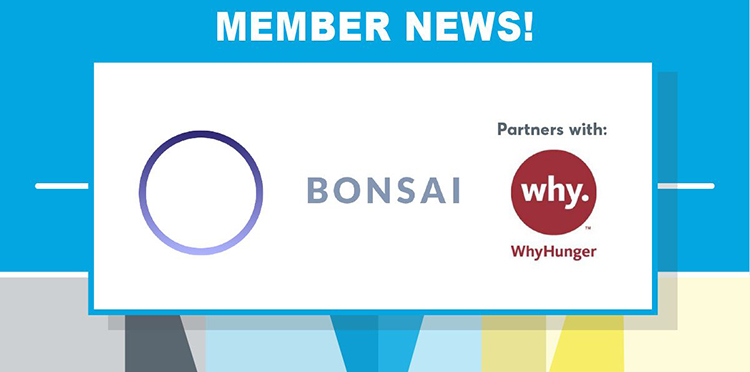 Virtual career-advice platform Bonsai has announced a partnership with nonprofit WhyHunger for a new initiative to support the organization's mission of ending hunger and the conditions that enable it in the U.S.
The "Chat For Charity" program allows participating executive mentors to donate money made from one-on-one coaching sessions on Bonsai in support of WhyHunger. To date, more than 1,000 coaches and more than 2,000 users have registered to use the platform, and the partnership is expected to bring in nearly $100,000 in Bonsai's first year.
"As unemployment has skyrocketed, which has a direct correlation to hunger rates, we couldn't think of a better organization to partner with to help give back to our community," offered Bonsai CEO Patrick Sullivan. "We hope this partnership will serve as motivation for Bonsai learners to know that by helping themselves and seeking out career advice, they are also helping in the fight to end food insecurity."
Click here to learn more from Billboard.