Music Biz Member BMG Speeds Up Mechanical Royalty Payments For Songs Released By Its US Recording Artists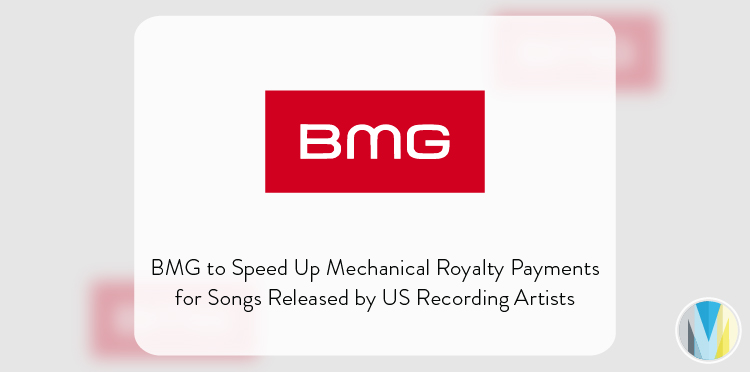 International music company, BMG has launched an initiative to speed up the payment of mechanical royalties to its US-based publishing clients whenever their songs are used by BMG's US recording artists. Clients can expect their mechanical royalty payments to be paid within the same quarter, instead of the standard industry practice of three to six months down the line. The new initiative will directly benefit BMG songwriters who write for BMG-signed artists, as well as clients who choose to let the company represent both their songs and recordings.
"This is a practical benefit of BMG's decision to offer music publishing and recordings off the same integrated platform," said Sebastian Hentzchel, COO of BMG. "No conventional music company can do this. It means that if two songwriters contribute to a BMG recording and one is signed to BMG and the other to another company, the BMG writer will get paid sooner. We believe passionately that artists and songwriters should benefit from the speed and efficiency modern royalty accounting can deliver. It is yet another reason I believe we are the best publisher in the world."

Click here to read more from Music Week.