Music Biz Member Belmont University Appoints Spotify's Brittany Schaffer As Dean Of  Mike Curb College Of Entertainment & Music Business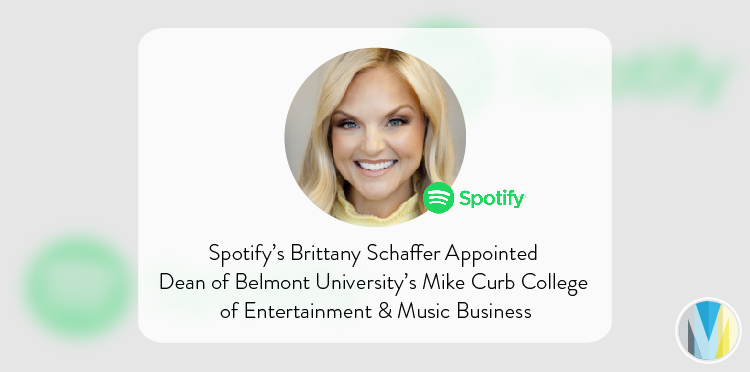 Belmont University has recruited Brittany Schaffer as the next Dean for the Mike Curb College of Entertainment and Music Business. She will succeed Belmont alumnus and music industry executive, Doug Howard, as the first female dean since the program's launch in 2003. In her role, Schaffer will be responsible for the college's academic programs and student enrichment initiatives. She will oversee approximately 100 faculty and staff and more than 2,700 students in the Curb College programs. Schaffer will report to Dr. David Gregory, Provost & EVP of Academic Excellence.
"Brittany will bring extraordinary passion, faith and experience to her new role as dean of Curb College," said Gregory. "Her legal background and familiarity advocating for artists, writers, producers and more within the industry provide a unique perspective on the holistic education our students need to be successful in a variety of entertainment fields.
Click here to read more from Billboard.