Music Biz Member beatBread Inks Major Financing Deal With Singer-Songwriter Elley Duhe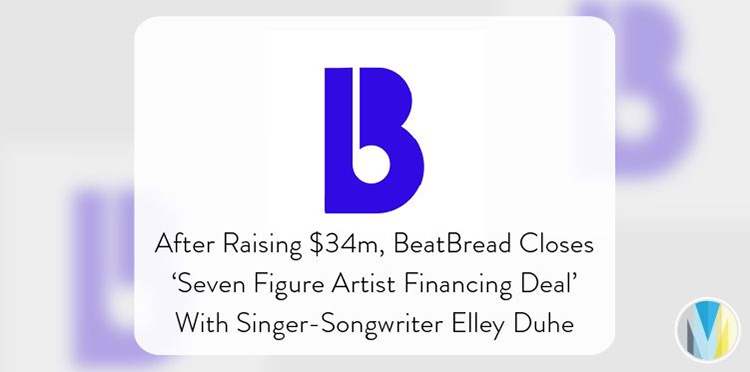 Music funding platform, beatBread has announced what they describe as a, "seven figure artist financing deal," with singer-songwriter Elley Duhe and Not Fit For Society, her management company & independent label. This monumental partnership comes after the platform successfully raised $34 million in funds earlier this year in a round led by venture capital firm, Deciens Capital.
"Our mission is to empower artists, independent labels and other music projects, as they continue to grow," said beatBread CEO, Peter Sinclair. "This latest deal with Elley and Not Fit For Society demonstrates that beatBread is a powerful financial tool for artists with global chart success."
"Our DNA as managers and executives is rooted in an independent mindset. With the current climate in the industry, you have to know when it's time for a major label deal and when it's best to stay independent," adds Not Fit For Society's Co-Founder, Tabari Francis. "For Elley, we all wanted to stay indie but still be able to make major moves. beatBread understood our overall vision and didn't hesitate to make this a reality with us."
Click here to read more from Music Business Worldwide.