Music Biz Member beatBread Appoints Mark Terry as Head of Europe to Lead Company Expansion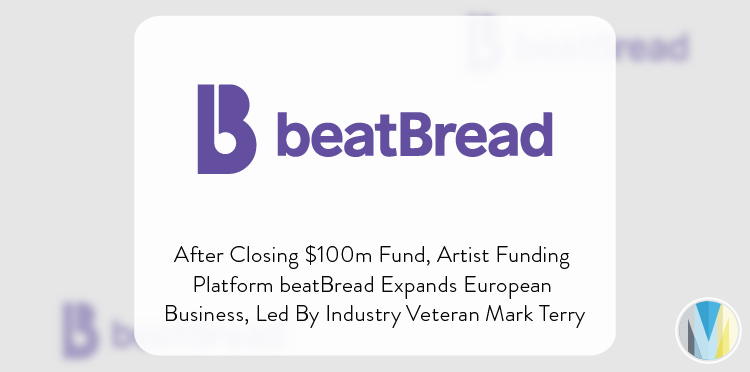 Music funding platform, beatBread has expanded its European business, appointing Mark Terry as the company's Head of Europe. In his new position, Terry will oversee the expansion of beatBread in the UK and Continental Europe. His responsibilities will include developing deeper relationships with artists, managers, distributors and independent labels. He will work closely with Matthew Tilley, Head of beatBread's Artist & Industry Development. Prior to his role at beatBread, Terry worked for leading companies like Virgin Records UK, Atlantic Records UK, and Columbia Records UK.
"We're very excited to add such a respected and experienced leader to our team," stated Peter Sinclair, beatBread CEO. "Mark has a depth of relationships and experience that will immediately expand beatBread's footprint, but he will also be a key contributor in the further evolution of our product offering, enabling us to fund a wider segment of the market with an even broader set of options.
Click here to read more from Music Business Worldwide.