Music Biz Member BandLab Technologies Appoints Drew Silverstein, Kevin Breuner & Jessica Strassman To Key Leadership Roles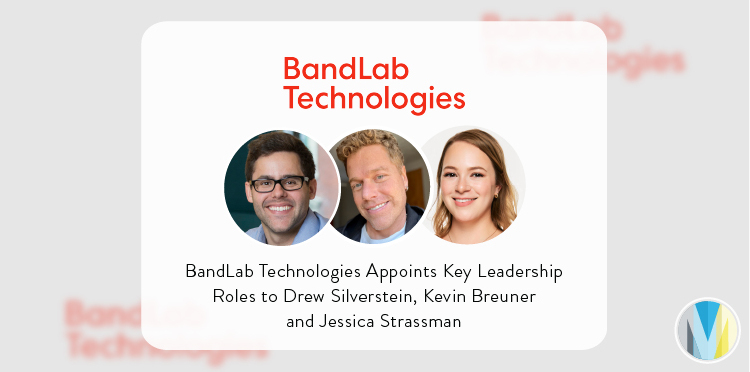 Singapore-based music tech company, BandLab Technologies has appointed Kevin Breuner, Jessica Strassman and Drew Silverstein to senior leadership roles at the company. Former CD Baby executive, Kevin Breuner will serve as the Head of Artist Development & Education. In this new role, he will develop and oversee strategies to support artist growth while helping the next generation of artists navigate the complexities of the industry.
Breuner will work closely with the newly appointed Head of Industry Relations & Artist Services (Americas), Jessica Strassman to deepen the bond between BandLab and its creators. In her new role, Strassman will drive leadership efforts in industry engagement and support the global ecosystem of established artists and labels looking to connect with the BandLab community. Breuner and Strassman will report directly to BandLab Technologies CEO & Co-Founder, Meng Ru Kuok.
Drew Silverstein joins BandLab Technologies as the company's Senior Advisor, AI, Innovation and Strategy. Prior to joining BandLab, he served as the Co-founder and CEO of Amper Music as well as the VP of Music at Shutterstock. In his new role, Silverstein will report to Group COO, Ivan Chen. 

Click here to read more about Breuner & Strassman's appointments, and here to learn more about Silverstein's.