Music Biz Member ASCAP Introduces AI Initiatives To Help Music Creators Protect Their Work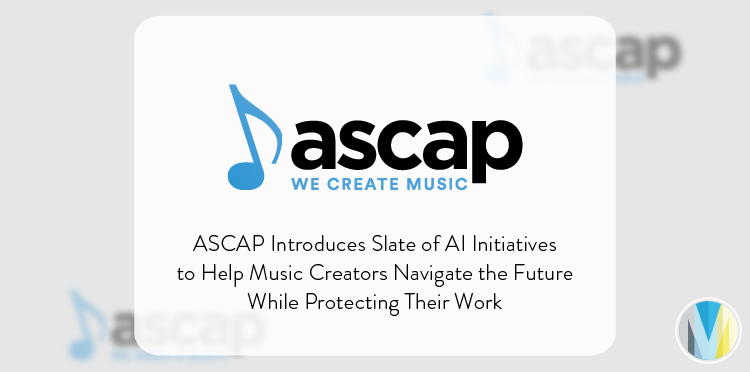 Performance rights organization, ASCAP has introduced a slate of AI initiatives including creator education, startup incubation, and policy development to help music creators navigate a future of AI tech while protecting their work. With the following initiatives, the organization aims to educate and inspire its members, champion music creator rights and help how new technologies are deployed and licensed across the music industry.
"ASCAP has been adapting to disruption for more than 100 years," said Elizabeth Matthews, CEO of ASCAP. "AI doesn't scare us because we see technology as an opportunity to innovate for our songwriter, composer and music publisher members. The future is bright and we have our helmets on to fight the fight to protect the rights of music creators."
Click here to read more from PR Newswire.