Music Biz Member Artist Growth & Pinnacle Financial Partners Strike Strategic Partnership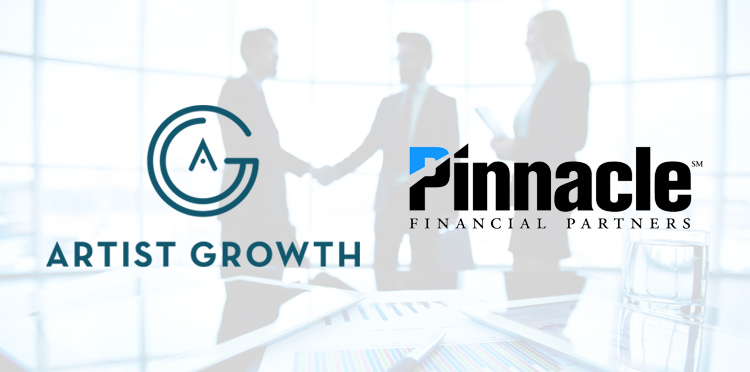 Artist Growth, a member of the Music Business Association, and Pinnacle Financial Partners, a sponsor and partner of the Association's annual Music Biz Conference, have joined together to launch a new financing program for live entertainers. This innovative, artist-friendly addition to the live-entertainment ecosystem puts more financial power and control into the hands of artists, providing streamlined access to capital without dipping into personal savings or other costly alternatives.
This tour-financing program is the first offering arising from Artist Growth's strategic partnership with Nashville-based Pinnacle Financial Partners, announced in May. That alliance aims to deliver a new model of financial services to the touring industry.
"Our mission has always been to help artists manage and grow thriving businesses, and as capital is at the center of all business, it is a natural service for us to provide to our clients," says Matt Urmy, Artist Growth's founder and Chief Strategy Officer. "This program brings friction-free access to cash to any artist at a participating agency that is touring. Sometimes an artist's tour support budget from the label runs out, and opportunities are lost due to a shortage of cash on hand, or artists have to enter agreements that limit their options in order to access the funding they need. We believe that if artists are working hard on the road playing for their fans, access to capital should not be a problem in today's industry."
The new program, designed to benefit artists at every career level from independent groups establishing a touring presence to arena-level entertainers, allows agencies to upload event routing and confirmed guarantees into Artist Growth. Pinnacle then approves an advance ranging from thousands of dollars into the millions based on tour dates, guarantees, insurance terms and more. This means artists can get capital quickly, without needing to submit the personal financial documents generally required for a bank loan, like tax returns or credit scores.
"This is exactly what we wanted to accomplish when we partnered with Artist Growth," says Andy Moats, Pinnacle's head of music, entertainment and sports. "It's an extension of the work we've done for years to support artists and help them bring their music to the fans. The speed and agility offered by Artist Growth will expand our reach by matching our lending capabilities to the unique needs of musicians on the road. It's a nontraditional business model, and we've built our reputation on understanding that and tailoring our processes to them so we can meet their needs. Our industry expertise combined with the Artist Growth platform is a powerful combination."
Click here to read the full press release and here to read more in Billboard.