Music Biz Member Apple Acquires Classical Music Label BIS Records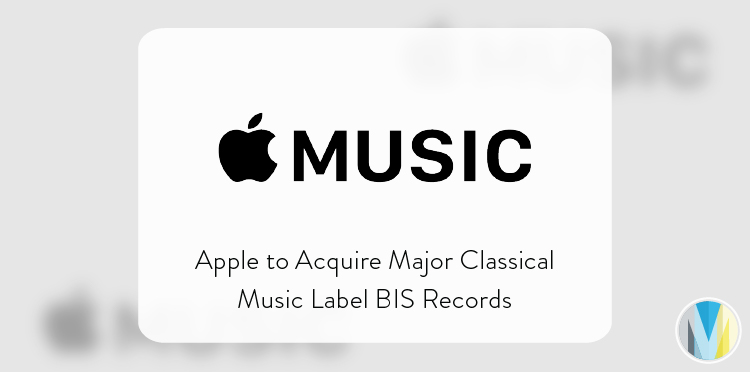 Apple has announced that the company is set to acquire major Swedish Classical music record label, BIS Records. Per the acquisition, Apple intends to integrate BIS Records's vast catalog into its Apple Music Classical streaming app and Platoon artist platform.
"BIS will become part of Apple Music Classical and Platoon," said Robert Von Bahr, Founder of BIS Records. "As proud as I am of this milestone, I am even more proud of the fact that the entire personnel of BIS, including me, have been retained. We all look forward to a future, filled with new music and artists in golden sound from this increased force in classical music."

Click here to read more from MacRumors.