Music Biz Member Amazon Music Strikes Partnership With Generative AI Music Company, Endel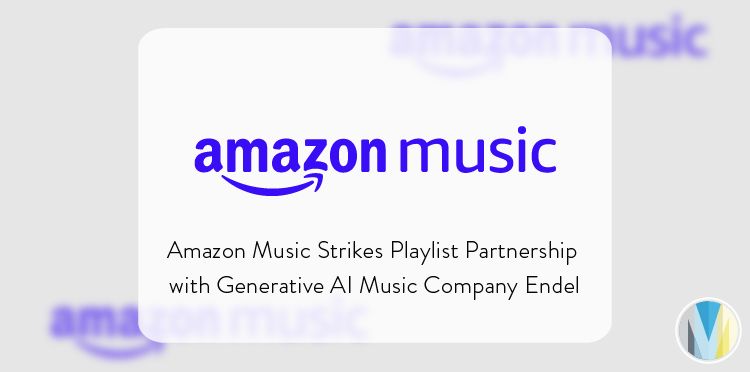 Amazon Music has announced its latest collaboration with generative AI music company, Endel to produce a wellness playlist using the company's AI tech. Per the partnership, the companies will produce the "Sleep Science" playlist using Endel's extensive research into the neuroscience of sleep. Endel's patented AI engine produces scientifically backed sleep tracks that follow circadian rhythms, using synths and "chill" vocals that prepare the listener for sleep. The playlist's duration lasts for eight hours, or until the listener awakens. "Sleep Science" is now available on Amazon Music. 
"We're excited to work with Endel to provide an optimal experience for Amazon Music Listeners looking to wind down and settle into sleep," said Stephen Brower, Global Co-lead of Artist Relations, Amazon Music. 
Click here to read more from Music Business Worldwide.