Music Biz Member Amazon Music Releases 2023 Breakthrough UK: Artists to Watch List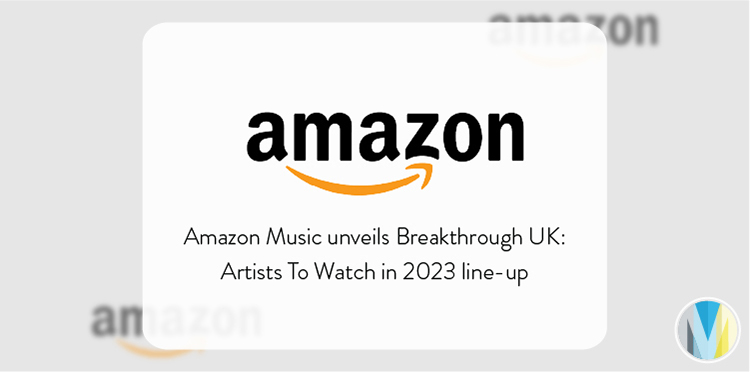 Amazon Music has announced its "Breakthrough UK: Artists To Watch"" lineup for 2023. The curated list of up-and-coming UK-signed artists includes Anish Kumar, Caity Baser, Cassyette, Dylan, Flo, Flowerovlove, Henry Moodie, Jeshi Nemzzz, Nia Archives, Venbee and Wesley Joseph. Over the course of the year, Amazon will support each artist with playlist, editorial and social support by providing professional press images and placements across the company's playlists & stations, as well as focus on new releases & partnership opportunities to be announced in 2023.
"Breakthrough UK: Artists To Watch is one of the most important programmes we curate at Amazon Music," said Laura Lukanz, Amazon Music's Head of Music Industry, UK, Australia & New Zealand. "It embodies everything that matters to us – music discovery, nurturing talent, building long term connections between music fans and artists and creating unique content, experiences and opportunities for creators to build community and momentum in the early stages of their career."
Click here to read more from Music Week.