Music Biz Member Amazon Music Partners With Rapper Lil Durk To Fund Howard University Scholarships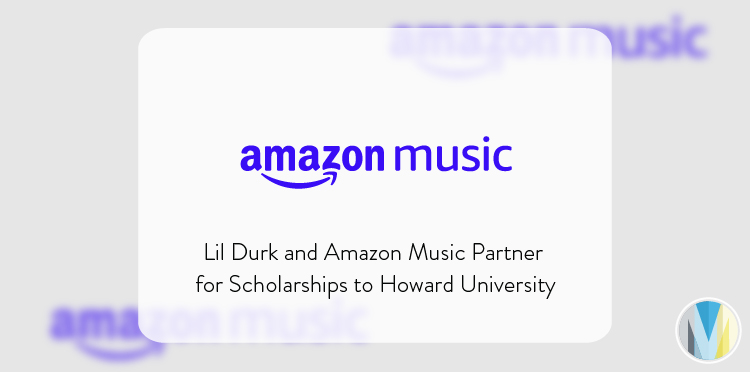 Amazon Music has partnered with rapper Lil Durk to fund the Durk Banks Endowment Fund that will provide two students from Chicago a $50,000 scholarship to attend Howard University. Developed by Amazon Music's Hip Hop and R&B brand, Rotation and Lil Durk's non-profit, Neighborhood Heroes, the fund will go towards the receiving student's freshman year enrollment at Howard.
"We are incredibly grateful to be the recipients of such generous support from Lil Durk, the Neighborhood Heroes Foundation, and Amazon Music," said Cynthia Evers, Ph.D., Vice President for Student Affairs at Howard University. "Not only did they lend their support to the premier event run by and for Howard University students, but they also left a lasting impression by offering a gift that will continue to benefit Howard students for a long time to come. This meaningful partnership will benefit Howard students facing the biggest hurdles to financing their education and we truly appreciate this support for our Bison!"
Click here to read more from Digital Music News.