MEMBER NEWS & WEBINAR: Amazon Music For Artists Launches Expedited On-Demand Merch Service & Artist Storefront Pages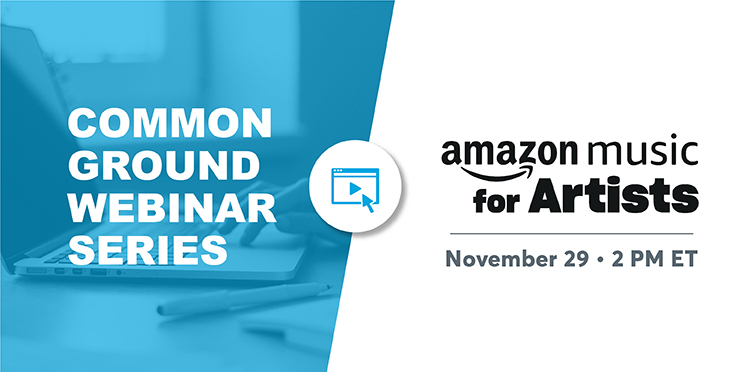 Amazon Music For Artists has announced the launch of two new features to help artists prepare merch offerings and connect their fans with items for sale directly through their artists page.
Artists and managers now have expedited access to Amazon's Merch on Demand service by connecting their Amazon Music for Artists account. The print-on-demand service includes no upfront costs or inventory to manage, and all merch orders are eligible for Prime shipping. Amazon has also announced that artists and their teams can add any merch available for sale on Amazon.com to their Amazon Music artist page, creating a one-stop fan shop for vinyl and apparel alongside their digital catalog.
Click here to learn more from Amazon's website.
ALSO: Music Biz is partnering with Amazon Music For Artists to host a live webinar on Tuesday, Nov. 29th that will showcase these new features and the opportunities they present to artists & their teams — Click Here To Register Today!