Music Biz Member Amazon Music Announces Subscriber Base Surpasses 55 Million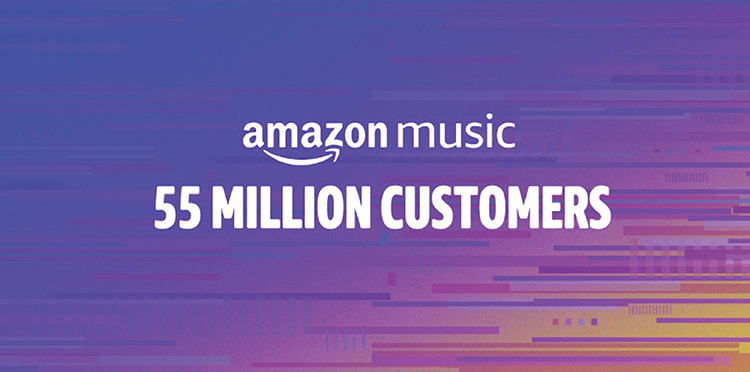 Congratulations to Amazon Music, who this week announced that they have surpassed 55 million subscribers across all service tiers! This milestone follows an exceptional year for Amazon Music — the service saw 50% growth year-over-year in the U.S., U.K., Germany and Japan; and more than doubled its user base in France, Italy, Spain and Mexico. 2019 also saw the company debuting its flagship service in Brazil; launching an ad-supported tier in the U.S., U.K., and Germany; and introducing its high-quality service, Amazon Music HD. 
"We're proud to reach this incredible milestone and are overwhelmed by our customers' response to Amazon Music," said Steve Boom, VP of Amazon Music. "Our strategy is unique and, like everything we do at Amazon, starts with our customers. We've always been focused on expanding the marketplace for music streaming by offering music listener's unparalleled choice because we know that different listeners have different needs."
Click here to learn more from Amazon's blog.