Music Biz Member Amazon Invests $4 Billion In AI Startup Anthropic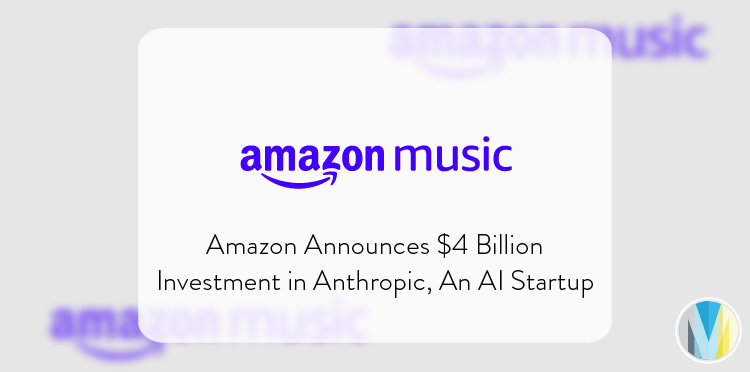 E-commerce company, Amazon has announced its plan to invest $4 billion in AI startup company, Anthropic to build out its AI-powered chatbot, Claude Next. Amazon will initially invest $1.25 billion for a majority stake in the AI startup, with the option to increase its full investment to $4 billion. Per the investment agreement, Anthropic will use Amazon's AWS as its primary cloud provider to build, train and deploy its future foundation models.
"We have tremendous respect for Anthropic's team and foundation models, and believe we can help improve many customer experiences, short and long-term, through our deeper collaboration," said Andy Jassy, Amazon CEO. "Customers are quite excited about Amazon Bedrock, AWS's new managed service that enables companies to use various foundation models to build generative AI applications on top of, as well as AWS Trainium, AWS's AI training chip, and our collaboration with Anthropic should help customers get even more value from these two capabilities."
Click here to read more from Digital Music News.