Music Biz to Honor Sub Pop Records Co-Founder Jonathan Poneman With Independent Spirit Award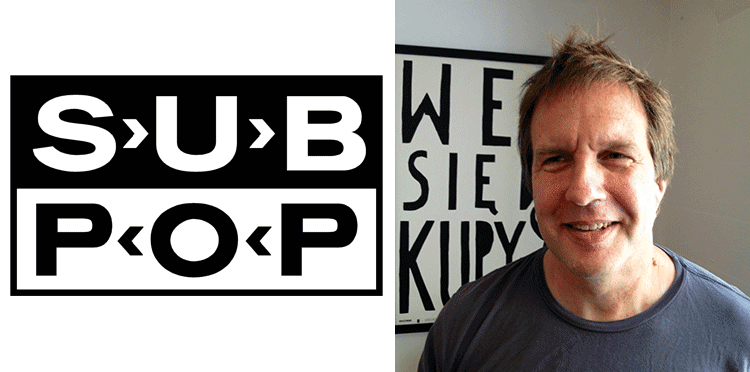 January 29, 2014 – The Music Business Association (Music Biz), formerly NARM and digitalmusic.org, will present its prestigious Independent Spirit Award to Jonathan Poneman, Co-Founder of Sub Pop Records, which celebrated its 25th anniversary in 2013. The Award will be presented on Wednesday, May 7, at the Opening Session of Music Biz 2014, the annual convention of Music Biz, which will take place at the Hyatt Regency Century Plaza Hotel in Los Angeles. 
"Jonathan Poneman is responsible for one of the industry's most important success stories in the last several decades, as his label Sub Pop remains a shining example of an organization that can consistently showcase quality art as well as commercial success," said James Donio, President of Music Biz. "The Independent Spirit Award recognizes individuals and organizations whose creativity, entrepreneurship, and success in their fields have helped grow and enhance the business of independent music for retailers, content providers, and the artists themselves. It's hard to think of anyone that fits this description better than Jonathan, who has brought us acts from Nirvana and Soundgarden to The Shins and Fleet Foxes. On the 25th anniversary of Nirvana's first album release, it's an especially appropriate time to honor Jonathan, a visionary who has successfully guided his label through fast-changing times in the industry without losing an ounce of integrity and artistry."
"It is a tremendous honor to receive this award from Music Biz, an organization that recognizes the importance of independent music and the business behind it as much as Sub Pop does," said Poneman. "Like the music industry as a whole, we've been both challenged and rewarded by the developments in technology and the Internet since our formation, and it's a tremendous feeling to be recognized by Music Biz for still making amazing independent music."
Poneman got his start volunteering at Seattle radio station KCMU (now KEXP) in 1983, where he would eventually come to host Audioasis, the station's local music program. In this role, he became familiar with the Seattle music community, as many of its participants also did shifts at the station. One of his acquaintances was Bruce Pavitt, host of the Sub Pop USA radio show and eventual co-founder of the Sub Pop record label. After watching an early incarnation of Soundgarden perform at a U-District tavern in the mid-1980s, Poneman anointed himself their manager, a position that he was unceremoniously relieved of some weeks later. However, at the suggestion of the band's Kim Thayil, Poneman joined up with Pavitt to undertake the goal of making Sub Pop a fully functioning, Seattle-based record label. Now, over 25 years later, Sub Pop has been responsible for launching the recording careers of Soundgarden, Mudhoney, Nirvana, The Postal Service, Fleet Foxes, The Head and The Heart, and many more, making the label synonymous with Seattle and its world-renowned music scene. Pavitt retired from active participation in the label in the late 1990s, leaving Poneman to head the label on his own. He lives in Seattle on his beloved Queen Anne hill with his wife and two dogs.
Past recipients of the Independent Spirit Award include Brett Gurewitz, Epitaph Records Founder and Bad Religion singer/guitarist; Rachelle and Joe Friedman, founders of J&R Music & Computer World in New York; Tom Silverman, Founder and CEO of Tommy Boy Entertainment; Don Van Cleave, formerly the President of CIMS; and the Department of Record Stores (formerly Music Monitor Network), the Coalition of Independent Music Stores (CIMS), and the Alliance Of Independent Media Stores (AIMS) , who collectively founded Record Store Day.
Music Biz 2014, which will be held May 6-8, is the music industry's premier event, giving the commerce and content sectors a place to meet with trading partners, network with new companies, and learn about new trends and products impacting the music business.