Music Biz Consumer Insights: Music Spending By Genre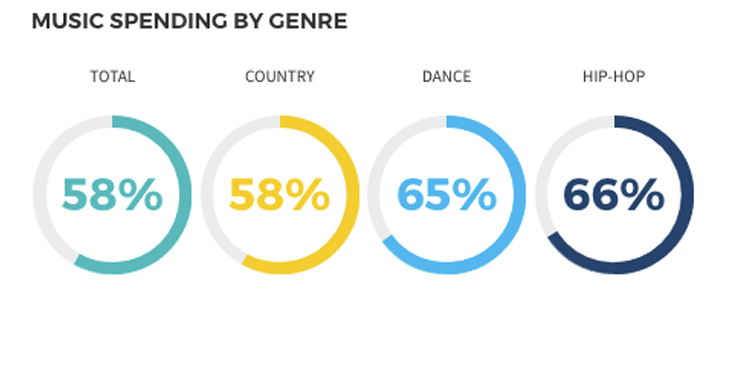 The Music Biz Consumer Insights Portal has be updated with the latest genre data from the recently released "Music Consumption: The Overall Landscape 2017." Login to the portal to find the following genre stats and much more!

Dance fans and Hip-Hop fans bought the most music related products – whilst 58% of the total sample had purchased a music related product over the past 6 months, 65% of Dance fans and 66% of Hip-Hop fans did the same.

This higher uptake of online services has come at the expense of AM/FM Radio – whilst the format accounted for 34% of the general population listening time, it took a share of just 28% of Dance fans total listening time, and 26% of Hip-Hop fan listening time.
Classic Rock was the most popular music genre tested at 53%. Pop Music followed second with 44%, and Rock a close third at 43%.
Click here to login.